Who We Are
Taylor Weidman – Founder/Photographer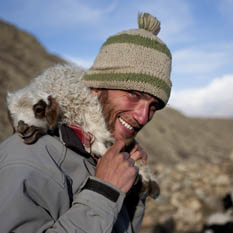 Taylor is an American photojournalist and documentary photographer. He has worked with a number of international NGO's to cover issues in developing countries. His coverage of overcrowding in the penal system of the Philippines was recognized by the Anthropographia Award for Photography and Human Rights, and was exhibited in London, Geneva, Montreal, and New York. His coverage of homeless families in Romania won the New Talent Award at the annual Travel Photographer of the Year competition.
Taylor graduated with a Master's in photojournalism from the S.I. Newhouse School of Public Communications at Syracuse University. After working at The Christian Science Monitor, Taylor left the US and completed a project about Tibetan issues as a Fulbright Fellow in Nepal. His images of Tibetans from the remote Upper Mustang region were exhibited in Kathmandu for the 50th anniversary of the Fulbright Commission.
Taylor is based in New York where he spends half his year; the other half is spent photographing abroad.
Nina Wegner – Co-founder/Writer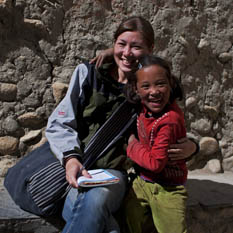 Nina was introduced to culture shock early in life. Born in Tokyo and transplanted in the San Francisco Bay Area at age six, she started writing down her cultural observations as a child and hasn't stopped since.
Nina received a B.A. in English at the University of California, Berkeley. After spending four years working as an editor and marketer for California book publishers, she returned to school as a Newhouse Minority Newspaper Fellow at Syracuse University and received an M.A. in Magazine, Newspaper, and Online Journalism. She wrote for The Syracuse Post-Standard and a 24-hour cable news station in Florida before becoming a full-time freelance journalist and editor.
Nina is based in New York where she spends half her year; the other half is spent writing and collaborating with Taylor Weidman abroad.


Board Members
Peter Goodman
For nearly a decade, Peter Goodman worked as a book editor in Japan for leading companies like Tuttle Publishing and Kodansha International. In 1989, Mr. Goodman founded Stone Bridge Press in Berkeley as a publisher specializing in books about Japan and Asia. Under Mr. Goodman's leadership, Stone Bridge Press has produced works that are now considered classics of Asian studies and has won national awards including the PEN West award for literature, the Japan-America Friendship Commission Prize from Columbia University, and the International Typographic Design Award.
Bruce Strong
As both a staff and freelance photojournalist, Bruce Strong has shot in nearly 60 countries and has been published in Time, Newsweek, US News and World Report, National Geographic and various international magazines, as well as the Orange Country Register, where he was on staff for more than a decade. Mr. Strong is now a Professional in Residence at Mediastorm and Associate Professor at Syracuse University's S.I. Newhouse School of Public Communications, where he teaches classes in photography and photojournalism, as well as video, audio and multimedia storytelling. Previously, he was awarded the Knight Fellowship at Ohio University's School of Visual Communication, and taught classes for four years in their Viscom program. Mr. Strong also served for a year as the Kellogg Public Policy Fellow in the University of Michigan's Journalism Fellowships Program.
Dave Weidman
Dave Weidman is the CEO and Chair of Celanese, an international Fortune 500 chemical company. He is a member of the board of The Conservation Fund and serves on several advisory councils at the University of Michigan and Brigham Young University.