Mongolia's Nomads: Life on the Steppe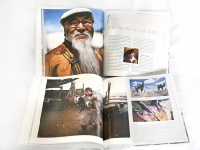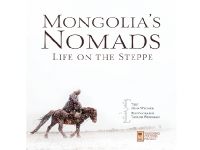 A look inside one of the world's last truly nomadic cultures.
For millennia, pastoral herders have lived on the Mongolian steppe, moving with their livestock according to the seasons. They still live in traditional felt tents, subsisting on the meat and milk of their animals, and living "as free as the country is wide."
But today, Mongolia is on the fast track for change: desertification and climate change are threatening pastures and herds, while some of the world's largest reserves in coal, copper, and gold are positioning Mongolia to become one of the fastest growing economies in the world. Nomads now face a choice that will shape the future of their country: withstand new threats on the steppe, or give up herding in search of new opportunities.
The Vanishing Cultures Project traveled to Mongolia in 2012 to document the ancient traditions of nomads and to understand their current struggles. Packed with first-person interviews, perspectives, and anecdotes from herders, Mongolia's Nomads reveals what ancient nomadic philosophies and traditions are still practiced by herders, where these customs come from, why they are so important, and how they may be altered forever by shifting climates, development, and new ways of life.
120-page coffee table book
full-color
10″ x 10″ trim size
hardcover
These books are sold exclusively through the Vanishing Cultures Project and a portion of all proceeds is donated to cultural initiatives in Mongolia.